At Gamma Knife Center of the Pacific, we want our patients and their loved ones to feel fully informed, cared for and comfortable with every aspect of the Gamma Knife treatment program. In preparing for your visit, please take the following steps to help ensure a positive, successful experience, and check out the list of brain disorder resources below: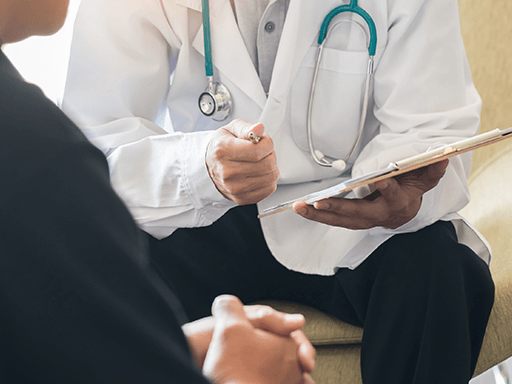 Maintain a positive relationship with your doctor

to benefit both you and your treatment team. 

Know and understand your diagnosis.

Don't be afraid to ask questions or get clarification on any part of the treatment process.

Maintain your own medical files.

Be sure to sign a medical information release and obtain your records. Keep a copy of your MRI/CT scans or angiogram before and after treatment. Your medical folder should also contain copies of the following:

your medical history and physical
recent lab reports
operative notes
pathology reports
discharge summary

Keep a log book

to record what was discussed during your visits. Write down questions or concerns as they arise to help minimize the stress of treatment.

Familiarize yourself with the options.

Know what procedures your doctor performs, and the risks and complications involved. Your physician is legally (and ethically) required to inform you of all treatment options available, whether or not they are offered by your doctor or HMO.

 
Seek a second or even a third medical opinion

if you so choose. You have the right to do so, and to obtain copies of your medical records and scans for the purpose of getting an outside opinion.
Gamma Knife / Brain Disorder Resources
Why Hawaii?
Enjoy cutting-edge treatment and a trip to remember.
Why Gamma Knife Center?
Our Hawaii facility offers advanced technology and a caring, highly skilled radiosurgical team.
Book your personal consultation at Gamma Knife Center or make arrangements for treatment.